Push the Bush Videoflat 15CHF/7TAGE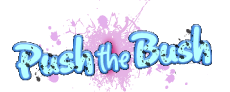 Sexy blonde in white lingerie and stockings gets ...

Hot and slutty brunette with perfect body gets ...
04:55

Teacher teaches the student the mysteries of ...
04:57

Tera White makes barman dick jizz on her big tits
04:59

Horny maid Rachel Evans cleans her bosses cock ...
04:58

Hardcore blonde eating dick after anal
04:26

Cock loving loves getting fucked hard from behind
28:58

Girl with wonderful body fucked.
28:47

Bad ass sexy good looking brunette fuck.

More videos
Loading
No more